CAR-PIT
A multi-parking system with 2 parking spaces (positioned on top of each other) in a 1 + 1 solution. Environmentally friendly water hydraulics ensure smooth lifting of the parking spaces. Operated either via key box or remote control. As simple and easy as an ordinary elevator.
The car is parked centrally on the platform – like driving into a car wash. The external security grilles ensure that the vehicle is safe when Car Pit is in operation.
The surface of the upper platform can be finished to match the existing surface, such as paving stones, concrete tiles, asphalt, grass, etc. However, the weight must not exceed 250 kg/m² – equivalent to the weight of paving stones.
CE-marked quality control
Car Pits are CE-marked in accordance with the Machinery Directive 2006/42/EC and subsequently regulated by the Danish Technology Institute.
PRODUKTARK
Download produktark HER.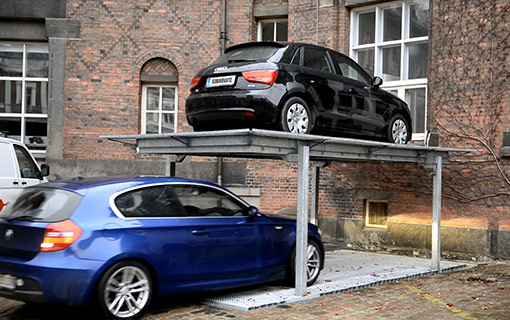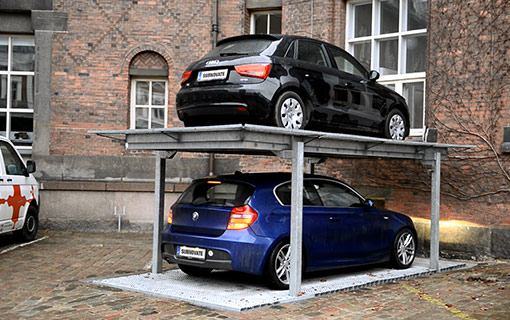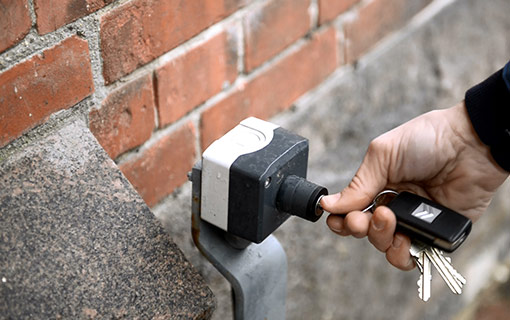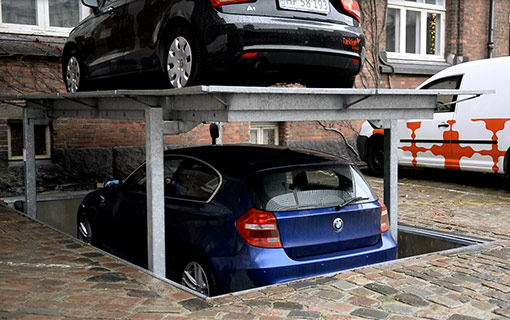 The parking solution – prototype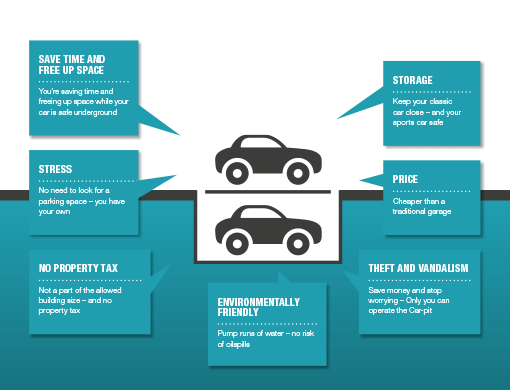 PRODUCT FILE
Download the product file
HERE.